Volkswagen Jetta Warning Lights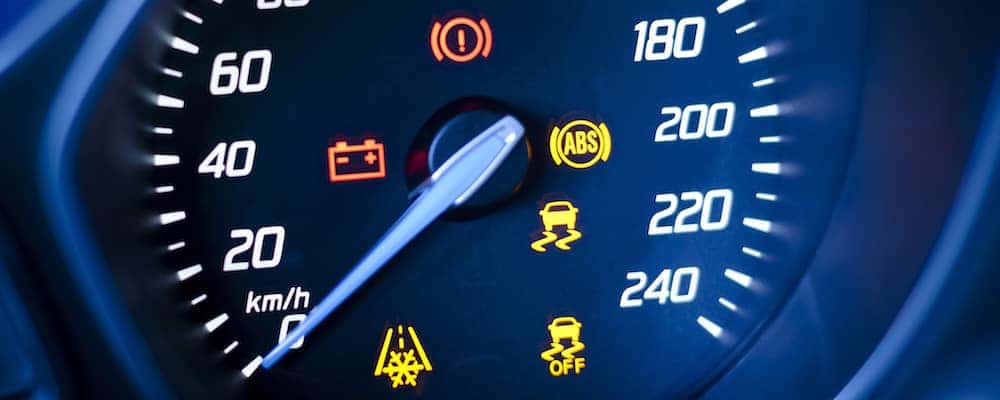 Seeing a dashboard warning light pop up may cause unnecessary stress. However, with some of the warning lights on your Jetta, you do not need to panic. If the warning light is yellow, it typically means that it is time to set up an appointment in the near future. If the warning light is red, it is best that you safely pull over to the side of the road and call for assistance. This could indicate a condition that makes it dangerous to drive. Wondering about the meaning of your Volkswagen Jetta warning lights? Suntrup Volkswagen has provided a description of each so you know when your vehicle needs attention or when you are good to hit the roads of Oakville.
VW Jetta Warning Lights: What Do They Mean?
Antilock Braking System Malfunction: If you notice this light is on along with your brake light, the antilock braking system is not functioning correctly.
AdBlue® Level Warning: This light could be warning you about an issue with the AdBlue® system, or that a refill is required. If the system has encountered a problem or your vehicle was not filled with standard AdBlue®, you should also see the wrench icon illuminated.
AdBlue® No Restart Warning: If the problem with the AdBlue® system is more serious, you will see a red light. This is usually letting you know that the vehicle does not have enough AdBlue®. In this case, you will not be able to restart the car.
Airbag Problem: If the passenger airbag becomes deactivated or there is a problem with the airbag tensioning systems, you will see this light.
Automatic Transmission Malfunction: Your transmission requires the attention of a professional if this light becomes illuminated.
Brake Light Bulb Failure: Do you have a brake light out? If so, this light will come on.
Brake Pad Wear: When this light is on, it is time to inspect your brake pads. There is a good chance that they need to be replaced.
Bulb Failure: When a bulb fails, the light is solid and yellow. If it is a flashing light, it indicates an issue with the headlight leveling or AFS.
Coolant Level Low/Coolant Temperature High: Stop as soon as possible if this red warning light pops up. You will need to see if the car still has enough coolant.
DRL: This symbol is simply telling you that the daytime running lights are on.
DSG® Transmission Too Hot: This red light is a sign that you need to give the transmission some time to cool off before you finish your drive through Mehlville. Stop and pull over when it is safe to do so.
Parking Brake: When your parking brake is malfunctioning, you will see this red warning light.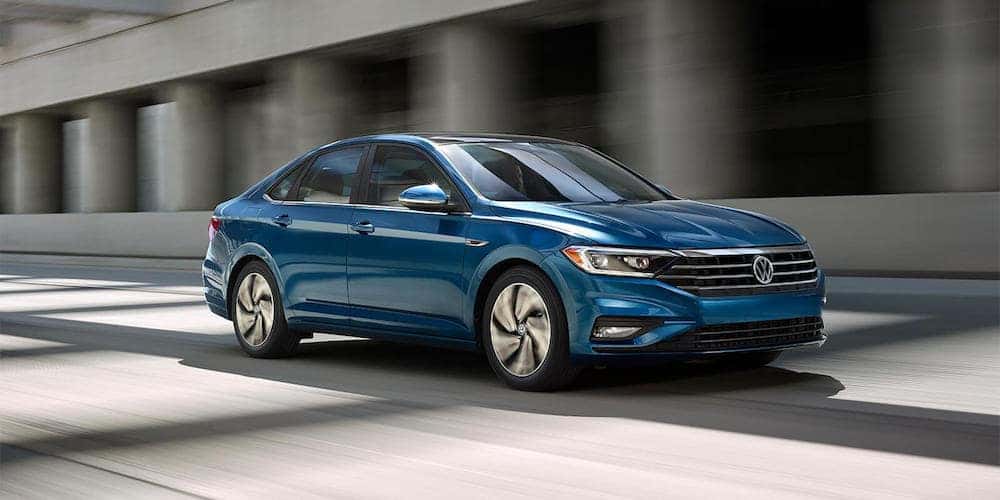 Engine Malfunction (On-Board Diagnostics): Service is required when the yellow engine emission malfunction light is on.
EPC – Exhaust Gas: When your engine is not working properly and is in need of service, this yellow light will be illuminated.
ESP/ASR: If the system is inactive, you will see a solid yellow light. In the case of an ESP/ASR event, the light will flash.
Fuel Cap off or Missing: In most cases, all you will need to do is make sure the fuel cap is properly tightened.
Hood Open: When this red light is on, make sure that the hood of your Jetta is closed securely.
Immobilizer: Did you grab the wrong set of keys? This yellow light tells you if you are trying to use the wrong key or the key is not programmed to this specific vehicle.
BX-32 License Plate Bulb Failure: This lets you know when the license plate bulbs are out.
Low Fuel Level: When this yellow light comes on, it is time to make a trip to the nearest gas station to refuel.
Oil Pressure: If a red oil can and a yellow pressure light are both on at the same time, there is no oil pressure. It is important to shut off the engine.
Oil Level Low: Your vehicle does not have enough oil if this light pops on.
Rain Sensor Malfunction: When you see this light, attempt to turn the ignition off and on again. If the light goes off, you should be all set. If not, service may be needed.
Shift Lock: This green light occurs when it's time to apply the brake to shift the vehicle into gear.
Steering: This yellow light indicates an issue with the steering column. Power steering assist has been reduced when the light is solid and yellow. When the light is yellow and flashing, something is wrong with the electronic steering column lock. A solid red light indicates a power steering assist failure. When the light is flashing and red, the electronic steering column lock is malfunctioning.
Tire Pressure Low: If the TPMS is not working properly or you have low tire pressure, you will see this yellow light.
Washer Fluid Low: This yellow light serves to remind you that you need to add washer fluid when you can.
Trust Suntrup Volkswagen for Top-Notch Auto Service
Now that you know more about the Volkswagen dash light meanings, you can better predict when your vehicle is in need of service. Set up your next appointment with Suntrup Volkswagen near Mehlville. Our experts know the Jetta lineup inside and out, and want to help you get back on the road as soon as possible. Contact us today with any questions, and in the meantime, explore the Jetta interior.
More on the Volkswagen Jetta
The 2019 Volkswagen Jetta has been completely redesigned, and it's been gaining fans from Oakville to Fenton! If you are thinking about purchasing or leasing the stunning new Jetta, you need to find the trim level that best meets your driving needs and budget. With this comprehensive guide to the 2019 Volkswagen Jetta configurations, it's…

The 2019 Volkswagen Jetta interior is offering Mehlville and Fenton drivers more than ever! Whether you're looking for a more comfortable commute or the latest comfort and convenience features, you'll love what you find when you get behind the wheel. Start your adventure by taking a closer look at some of the standout technology features:…

The Volkswagen Jetta has been completely redesigned for the 2019 model year, and this time around, it's more modern, and more stylish, than ever before. This small car easily wins out against competitors like the Honda Civic, and since Oakville and Mehlville drivers will be able to select from a wide variety of Volkswagen Jetta…