What is Volkswagen 4MOTION® All-Wheel Drive?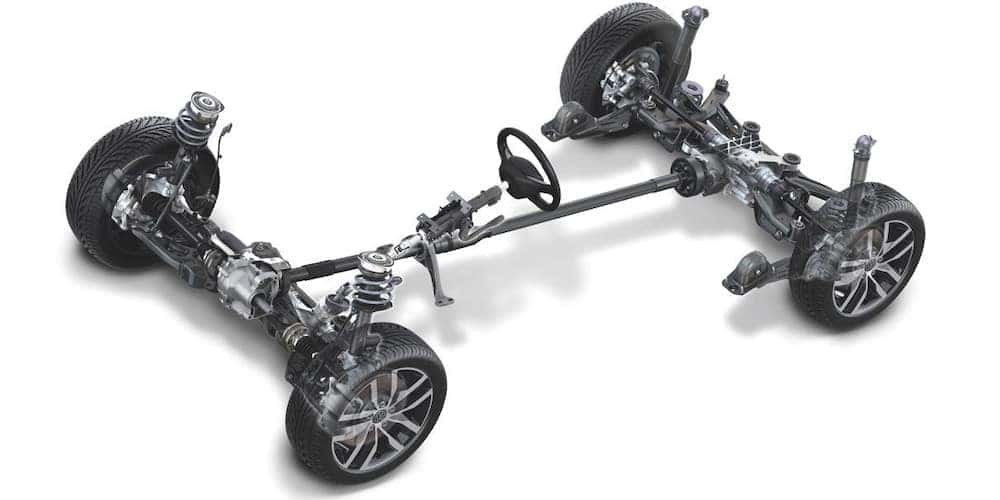 While there of plenty of vehicles that offer all-wheel drive, Volkswagen takes all-wheel-drive to the next level with the introduction of the advanced VW 4MOTION® All-Wheel Drive. A new take on typical all-wheel drive, the system designed by the Volkswagen Group delivers cutting-edge technology, enhancing both performance and handling. Learn more about the Volkswagen all-wheel drive system today at Suntrup Volkswagen.
Standard AWD Performance
All-wheel drive provides St Louis drivers with more efficient than four-wheel drive while offering many of the same traction and control benefits. In addition, AWD systems are always engaged while 4WD systems need to be switched on and off. The time delay that comes from manually activating the system, or waiting for it to be triggered by your vehicle's sensors, could be detrimental if you hit a patch of road that requires extra traction. While 4WD is better than nothing, All-wheel drive is always ready to perform at a moments notice.
Volkswagen AWD Performance
Volkswagen has taken the basic framework of AWD and improved upon to boost performance and create the 4MOTION® AWD system. While all tires remain engaged, most often 4MOTION® AWD will distribute about 90% of the power to the front axle and 10% to the rear axle. This unique distribution provides drivers the responsive handling found in FWD vehicles, while still providing a quick shift for additional traction when needed.
In the event 4MOTION® sensors detect the loss of traction, the system immediately redistributes weight to whichever tire needs it. This means the perfect balance of torque is applied to keep you and your Volkswagen in control on the St. Louis roadways. Remember, since power is directed to all four wheels at different rates, you'll need to know your tire rotation pattern if you plan on rotating your tires at home.
Experience an AWD Volkswagen in St. Louis
Whether you are in the market for a new or used Volkswagen, you can find an array of options available at our dealership near Webster. If you have additional questions about 4MOTION® AWD, or other Volkswagen performance features, the experienced sales associates at Suntrup Volkswagen are standing by to help. Contact us online and we will get back to you right away.
More From Suntrup Volkswagen
You've probably noticed the new Volkswagen Atlas rolling around St Louis and that it's one attractive vehicle. But, just wait until you see the beautiful Volkswagen Atlas interior. Not only does this automobile look great on the inside, but there's plenty of room in this 3rd-row SUV, including the generous Volkswagen Atlas cargo space. We go…

Can the new Volkswagen Atlas SUV handle towing your boat or ATVs? St. Louis drivers who do a lot of towing will be glad to find out that the maximum Volkswagen Atlas towing capacity is an impressive 5,000 pounds when properly equipped. Let's talk about how theVolkswagen Atlas engine option you choose impacts the towing capacity….

You might not think that knowing how long or tall your Volkswagen Atlas is would be important information on the St Louis roads. However, knowing how much ground clearance your vehicle has or how it will be able to maneuver tight corners and spaces can come in handy when you're on the road. Take a…