Have you ever wanted to know who makes your favorite VW vehicles? If so, then you've probably wondered about who owns Volkswagen! There's no hidden mystery here: Volkswagen is owned by Volkswagen Aktiengesellschaft, also known simply as Volkswagen AG. In the area near St Louis or St Peters, you might hear this same corporation referred to as the Volkswagen Group.
What Should I Know About the Volkswagen Group?
In the U.S., the production and sale of Volkswagen cars and SUVs is led by the Volkswagen Group of America, a subsidiary of the Volkswagen Group. They work annually with more than 600 independent Volkswagen dealerships, but that's not all. The Volkswagen Group of America is also responsible for research and development, Volkswagen parts distribution, Volkswagen financial services, marketing, and more! Their U.S. headquarters is located in Herndon, VA.
Where Are Volkswagen Cars Built?
Now that you've had a chance to learn a little bit about the Volkswagen Group, you shouldn't be surprised to learn that their manufacturing sector is spread out over 100 facilities in 27 countries, on five different continents!However, Volkswagen still does a lot of manufacturing in a factory that opened in 1938, in Wolfsburg Germany. These are the vehicles still being made on that site:
Volkswagen Golf
Volkswagen Golf Sportsvan
Volkswagen Golf R
Volkswagen Golf GTI
Volkswagen Golf GTE
Volkswagen e-Golf
Volkswagen Tiguan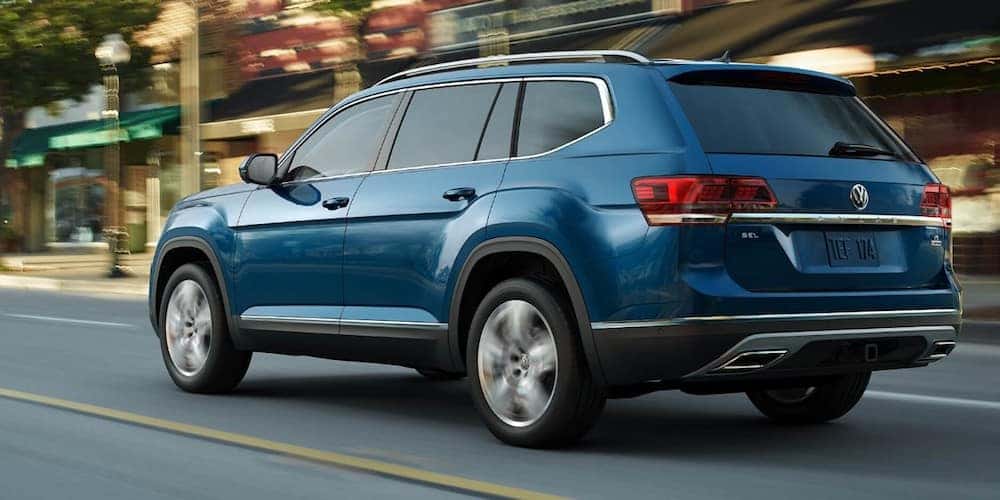 The Volkswagen Group of America also directs all activities at the Volkswagen manufacturing facility in Chattanooga, Tennessee. The plant, which dates from 2011, currently employs around 2,000 people, and produces about 150,000 cars and SUVs a year!
Which Volkswagen cars and SUVs are built in the U.S.? The Chattanooga plant was initially focused firmly on the production of the Volkswagen Passat, a midsize car designed with the American consumer in mind. Beginning in 2017, production at the plant expanded to cover the new Volkswagen Atlas, a three-row SUV that's helping more and more families "Drive Bigger"!
Experience the Future of the Volkswagen Group Today!
Now that you've seen who owns Volkswagen, we're sure you're curious to find out what else they've been up to lately. If so, take a look at the VW Arteon, the brand's new flagship sedan. If you like what you see, contact us today to set up a test drive! If you're also interested in the brand's current offerings, you should learn more about the Volkswagen warranty coverage or find out what VW Roadside Assistance includes. In both areas, the brand stands out.