How Do You Change a Car Tire?

Have you run into trouble with a flat tire? Maybe you'd just like to save on service by rotating your tires at home! Either way, you need to be able to answer the question, "How do you change a car tire?" Suntrup Volkswagen has put together a simple 6-step guide on the subject. Take advantage of our tire tips and get back on the roads of Oakville and Mehlville in no time.
Changing Your Volkswagen Tires: Step-by-Step
Whether you drive a Volkswagen or some other model, you'll need the following tools to change a tire:
A jack
A lug wrench
Wheel wedges
A spare tire, or a new set
Your owner's manual
You're ready to get started.
Follow these six steps to change a tire in a hurry:
Whether you're on the side of the road or at home in Oakville, make sure you're in a safe place where you'll have plenty of room to maneuver. Turn on your hazard lights if you're on the side of the road.
Apply the parking brake and lock the other tires in place with wheel wedges.
Remove the hubcap from the tire, and use your lug wrench to loosen the lug nuts.
After the lug nuts have been loosened, use the jack to raise the vehicle off the ground.
Continue using your lug wrench to remove the flat or worn-down tire. Mount the new tire as soon as the old one is off.
Tighten the lug nuts, working diagonally in order to ensure that everything comes together properly. Then use the jack to lower the vehicle back down!
How do you change a tire on the side of the road? We recommend that drivers carry a small kit in their cargo area. While you're at it, stock yourself with a first aid kit, too!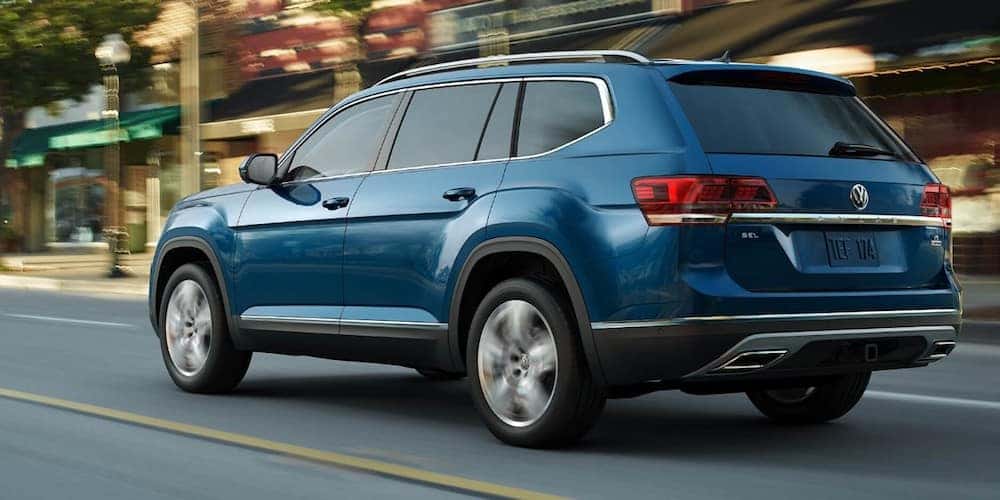 How Many Miles Can You Go With a Spare Tire?
Spare tires are described as such for a reason! They're not like ordinary tires, and with most spare tires, it's recommended that you stay below speeds of 50 mph.
If you have to put on a spare, it's also recommended that you go straight to your local service center, parts department, or tire store–wherever you normally go for a new set. It's not a good idea to drive more than 50 miles on a spare tire.
How Often to Change Car Tires
You know how to equip a new set, but how often should you change car tires if you want to avoid flat tires and other problems? Most tires last between six and ten years, but this varies depending on the kind of tires you buy, and how you drive.
Still not sure of how often to change your tires? Maybe you don't remember when you got your current set. If your tread depth has fallen below 2/32 of an inch, it's definitely time for a replacement. Of course, changing your tires isn't the only important part of a tire care regimen. Find out how often to rotate your tires today.
Turn To Our St. Louis Tire Store When You're In Need!
Remember: If the question, "How do you change a car tire?" is still giving you pause, you don't have to go it alone! Turn to our St. Louis Volkswagen tire store for a new set. Schedule service to get your tires inspected or replaced.
---
Volkswagen Service Coupons
Free
Valid of any repair or service of $300 or more. One day only. Applies to same day service. Subject to availability.
Restrictions may apply. Must present coupon at time of service write-up. May not be combined with other discounts or coupons. May not be used on previous purchases. See dealer for details.
Suntrup Volkswagen
6000 S Lindbergh Blvd., St. Louis, MO
Service: 314-487-4004
Free 1-day Rental Vehicle
Expires:
Free
Valid of any repair or service of $300 or more. One day only. Applies to same day service. Subject to availability.
Suntrup Volkswagen
6000 S Lindbergh Blvd., St. Louis, MO
Service: 314-487-4004
Tire Special
Expires:
---
Explore Our Models
Upgrade your Oakville commute with a Volkswagen Jetta for sale! The 2020 Volkswagen Jetta interior offers luxurious design and comfort, thanks to a driver-focused interior and ample technologies that'll enhance your Mehlville trips. Learn more about the Volkswagen Jetta interior with Suntrup Volkswagen, then consider a Volkswagen Jetta lease. Learn More Contact Us Jetta Inventory Volkswagen…

Seeing a dashboard warning light pop up may cause unnecessary stress. However, with some of the warning lights on your Jetta, you do not need to panic. If the warning light is yellow, it typically means that it is time to set up an appointment in the near future. If the warning light is red,…

The robust and spacious 2019 Volkswagen Atlas SUV is the vehicle you've been looking for— and when you see how many configurations and package options there are to consider amongst the four available base trims, you'll discover the perfect fit for your St. Louis family's needs. The Atlas S, Atlas SE, Atlas SEL, and Atlas SEL…