How Often Do I Change My Cabin Air Filter?

According to the recommendations of industry experts and vehicle manufacturers, your cabin air filter should be changed every 15,000 miles. It is a good idea to take a look at your owner's manual to see what interval is recommended by the manufacturer of your particular make and model. The service center at Suntrup Volkswagen would also be glad to provide recommendations based on driving conditions, your driving habits, and more. Learn more about cabin air filters below, and if your vehicle is in need of a new one, set up an appointment today.
What Does a Cabin Air Filter Do?
A cabin air filter cleans the air that passes through the heating, ventilation, and air conditioning systems. This prevents contaminants from making their way inside the cabin. After a while, the air filter will eventually become clogged with dust and debris, and that can have a negative effect on the air quality of your interior.
How Do I Know When to Change a Cabin Air Filter?
If you drive in a city with poor air quality or lots of construction, or if you live away from the city and drive in the desert or on dirt roads, or even if you like to take your vehicle off-roading, it might be necessary to replace your air more often than normal. If you are wondering whether your air filter needs to be replaced, there are a couple of warning signs to keep an eye out for:
Reduced air flow when climate control systems are on
Unpleasant odors that don't dissipate over time
More dust accumulating on vehicle surfaces
Tips on How To Change a Cabin Air Filter
Find the location of the filter by consulting your owner's manual. This will let you know if it will be simple to change the filter or more of a challenge.
Often the cabin air filter is behind the glove box or under the hood, which should be fairly accessible. However, if the filter is found under the dashboard, it is going to be a little harder to access.
It is a good idea to wear a mask and gloves when changing the dirty air filter.
Place the old filter in a garbage bag, and replace it with a genuine OEM part to ensure quality, durability, and fit.
How Much Does Changing a Cabin Air Filter Cost?
The cost of changing a cabin air filter can vary based on the car you drive. That price can be anywhere between $30 and $70. If you go to an authorized service center and your vehicle is still under warranty, some costs may be covered. If you plan on performing this maintenance task yourself, you can save time by ordering an air filter online.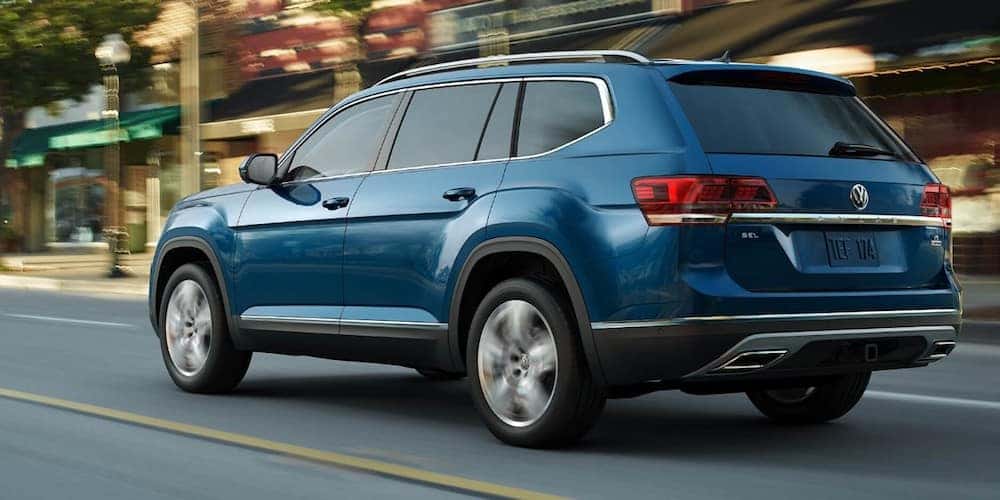 Suntrup Volkswagen is Your Source for Vehicle Maintenance Tips
If you have questions about routine car maintenance, the experts at Suntrup Volkswagen would be glad to assist you. Contact us today for more information. We would also be happy to provide other tips like how to clean a car windshield inside.
---
Explore Our Models
Do you want that signature Volkswagen flair with an eco-friendly twist? Then it's time to take a look at the 2023 Volkswagen ID.4 specs. This all-electric vehicle is taking St Louis and St Peters by storm with its ultra-efficient performance, high-tech features, and exceptional safety scores. If you want to experience Webster on the cutting edge of…

The 2023 Volkswagen ID.4 range has been the talk of the auto industry, and car enthusiasts around the world have been anxiously awaiting the arrival of this all-electric SUV. So, what is the range of the Volkswagen ID.4? The 2023 Volkswagen ID.4 range reaches up to 275 miles, and that's just the start. This…

If you're looking to give your St Louis commute an upgrade with a stylish new SUV, you've come to the right place! At Suntrup Volkswagen, we offer a wide variety of new and pre-owned vehicles in all shapes and sizes, from compact sedans to three-row family crossovers. Whatever your budget or driving needs may be, we're confident…