How to Refinance a Car Loan

Would you like to enjoy lower monthly car payments as well as save money on interest? If so, refinancing your car loan may be a great option for you. If you have questions about refinancing, our finance experts are here to assist you. Read on and find out how to refinance a car loan in St Louis!
---
How Do You Refinance a Car Loan?
The major reason St Peters drivers refinance their car loan is to lower the monthly interest rate. Before you can decide on refinancing, you first need to determine how much you are currently paying in interest each month. Review your documents or contact your lender to confirm your current interest rate and monthly payments. You can begin the process once you have that information:
Check Your Credit Score: Have you consistently been making all of your car payments and other bills on time?If the answer to this question is "yes," it is likely that your credit score has received a boost since you first applied for your car loan. This could make you a good candidate for refinancing.
Begin to Apply: Apply to several automotive refinance companies to ensure you get the best rate. Make sure you submit all applications within a 14 day period to minimize the negative impact on your credit score.
Take a Look at All of Your Offers: Look through all of your offers to see if you have received one that falls within the new amount you are looking to pay. Use our online monthly payment calculator to help you compare offers.
Decide on the Loan Term: Is a long term or short term loan better for you? With a shorter-term loan, you will have bigger payments each month, but you will pay less total interest. With a longer-term loan, you will have to pay less each month, but you will pay more in interest over time.
The best way to refinance an auto loan depends on your circumstances, so make sure that any offer or term you choose meets your needs.
---
What to Know When Refinancing Your Car
If you are trying to decide whether or not to refinance your car, there are a couple of factors you will want to keep in mind before you make a final decision.
Fees: Take a look at your original car loan. There could be fees associated with paying it off early. If there are, it may not be a good idea to refinance.
Underwater Finances: Do you owe a lot more than the current value of your vehicle? This could make approval a bit more of a challenge.
Older Vehicles: If your car is older and has suffered significant depreciation, it is likely that most lenders will not approve a new loan.
If any of the situations above apply to you, don't worry. You can contact the finance center at Suntrup Volkswagen for expert advice on options that better fit your circumstances.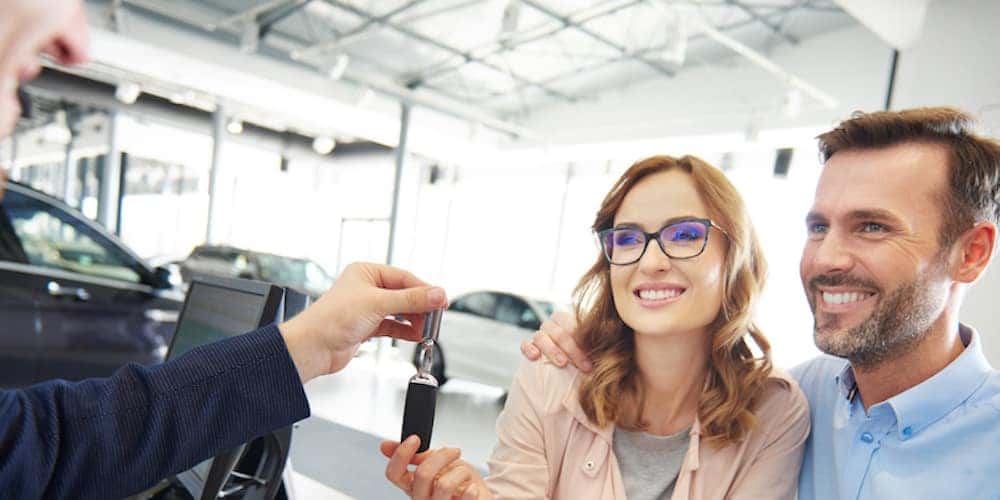 ---
Suntrup Volkswagen Makes Financing Hassle-Free
We would be happy to share what you need to know when refinancing your car. If you have additional questions about the car financing process, our experts would be glad to answer them for you. Contact us at your convenience today.
---
More from Suntrup Volkswagen
You've probably noticed the new Volkswagen Atlas rolling around St Louis and that it's one attractive vehicle. But, just wait until you see the beautiful Volkswagen Atlas interior. Not only does this automobile look great on the inside, but there's plenty of room in this 3rd-row SUV, including the generous Volkswagen Atlas cargo space. We go…

Can the new Volkswagen Atlas SUV handle towing your boat or ATVs? St. Louis drivers who do a lot of towing will be glad to find out that the maximum Volkswagen Atlas towing capacity is an impressive 5,000 pounds when properly equipped. Let's talk about how theVolkswagen Atlas engine option you choose impacts the towing capacity….

You might not think that knowing how long or tall your Volkswagen Atlas is would be important information on the St Louis roads. However, knowing how much ground clearance your vehicle has or how it will be able to maneuver tight corners and spaces can come in handy when you're on the road. Take a…