How Does Car Financing Work?

Are you in the market for a new vehicle in the St Louis area? If so, you have a couple of options when it comes to financing. You can purchase the vehicle outright, lease it, or apply for financing. What does it mean to finance a car? That's a question many people people ask! The team at Suntrup Volkswagen would be glad to walk you through the car financing process to ensure that you make the right decision for your driving needs and budget.
---
How Does Financing a Car Work?
The first step in learning how car finance works is to apply for the loan through the dealership, a bank, or a credit union. You have the option of beginning the application at the dealership, or you could apply to get pre-approved online. When a lender is deciding whether to approve your application or not, they will look at the following factors:
Credit Score
Loan Amount
Length of Loan
Debt-to-Income Ratio
Age of the Vehicle
If you have yet to establish credit or your score is less than perfect, don't worry. A dependable vehicle is still within reach. There is always the option of asking a family member or close friend to cosign your loan.
---
Select the Right Lender
Once your loan application is approved, it is possible that you'll have a few options to consider. If the dealership offers in-house financing, you may want to see how that offers compares to that from a bank or credit union. Consider what you will put towards a down payment as well as determine what you can afford when it comes to monthly payments to make sure that you have the ability to pay back the loan.
Finalize the Terms of the Loan
Before you officially sign on the dotted line and purchase your vehicle, you may be able to negotiate the price of the car. If this is the case, you and the salesperson can go back and forth until you can agree on a loan that has an interest rate that will work with your budget. When you reach that agreement, it is time to finalize the loan terms and close the deal. You'll sign all the necessary paperwork, take delivery of the vehicle, and head back to St Peters in a vehicle you will love for many years to come.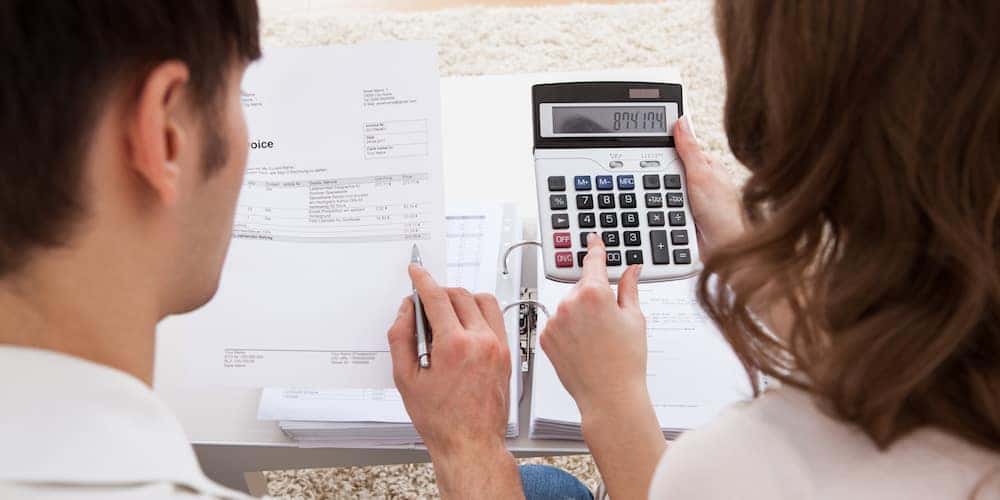 ---
Suntrup Volkswagen Makes the Car Financing Process Hassle-Free
If you have additional questions about the automotive financing process, do not hesitate to reach out to the experts at Suntrup Volkswagen. We would be glad to assist you. If you are unsure if you should buy or lease, weigh the pros and cons here.
---
More from Suntrup Volkswagen
You've probably noticed the new Volkswagen Atlas rolling around St Louis and that it's one attractive vehicle. But, just wait until you see the beautiful Volkswagen Atlas interior. Not only does this automobile look great on the inside, but there's plenty of room in this 3rd-row SUV, including the generous Volkswagen Atlas cargo space. We go…

Can the new Volkswagen Atlas SUV handle towing your boat or ATVs? St. Louis drivers who do a lot of towing will be glad to find out that the maximum Volkswagen Atlas towing capacity is an impressive 5,000 pounds when properly equipped. Let's talk about how theVolkswagen Atlas engine option you choose impacts the towing capacity….

You might not think that knowing how long or tall your Volkswagen Atlas is would be important information on the St Louis roads. However, knowing how much ground clearance your vehicle has or how it will be able to maneuver tight corners and spaces can come in handy when you're on the road. Take a…