Wheel Balancing vs. Wheel Alignment

While often ignored, regular tire care is essential to ensure your vehicle is running as smoothly and safely as possible. That is why you don't want to skip your next wheel alignment and wheel balancing services. Are wheel balancing and wheel alignment the same service? The answer is no – they are different and both are necessary. The Suntrup Volkswagen Service Center shares the importance of each task for St Louis drivers and explains how they are different in this handy guide.
---
What is Wheel Balancing Service?
Wheel balancing is a service that should be done regularly because wheels lose their balance over time. Have you noticed that your steering wheel has started to shake? This could be a sign that your wheels are no longer balanced. Tires that are unbalanced do not wear evenly since one part of the tire is heavier than the rest, which can cause you to need to replace your tires more often.
Along with prolonging the life of your tires, having your wheels balanced decreases tire bouncing as well as improves traction on the roads of St Peters. How often should you have your wheels balanced? This task should be done every 5,000 to 6,000 miles or every 6 months.
---
What is Wheel Alignment Service?
Wheel alignment only needs to be done as needed. When you have your wheels aligned, which is sometimes referred to as a front end alignment, the service technician will make sure that the tires are perpendicular to the road and parallel to each other.
If you notice that your vehicle seems to pull to one side when you are commuting in Webster, your wheels may no longer be properly aligned. This can lead to uneven tread, unnecessary wear and tear on your tires, and steering issues.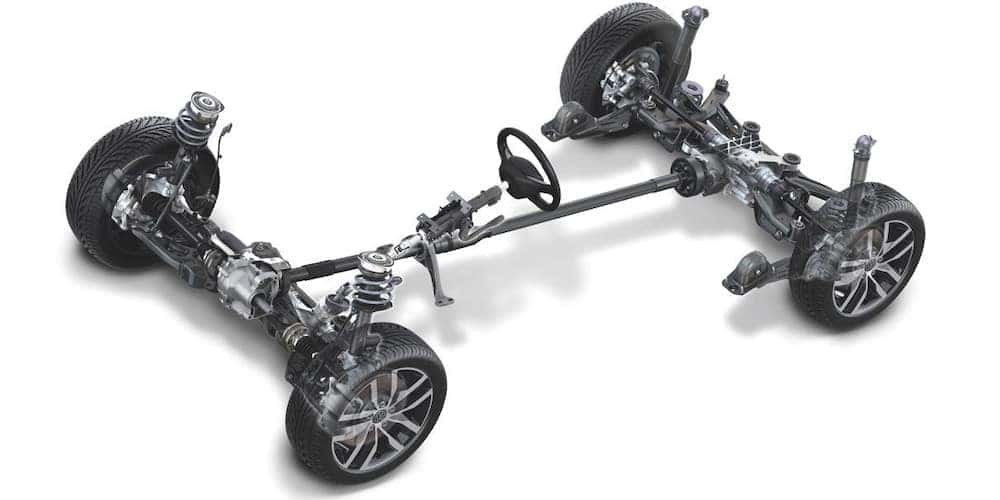 ---
Learn More About Wheel Alignment and Balancing with Suntrup Volkswagen
If you have more questions about wheel balancing and alignment, the experts at Suntrup Volkswagen would be glad to answer them for you. Contact us at your convenience. If you think that your vehicle is in need of one or both of these services, set up an appointment today.
---
Explore Our Models
You've probably noticed the new Volkswagen Atlas rolling around St Louis and that it's one attractive vehicle. But, just wait until you see the beautiful Volkswagen Atlas interior. Not only does this automobile look great on the inside, but there's plenty of room in this 3rd-row SUV, including the generous Volkswagen Atlas cargo space. We go…

You might not think that knowing how long or tall your Volkswagen Atlas is would be important information on the St Louis roads. However, knowing how much ground clearance your vehicle has or how it will be able to maneuver tight corners and spaces can come in handy when you're on the road. Take a…

The sleek look of thenew Volkswagen Taos is striking enough to brighten up any St Louis street. But, just as impressive is the attractive Volkswagen Taos interior. Not only does this car look great on the inside, but there's plenty of room inside, including the generous passenger and cargo space. We'll go into the details below,…